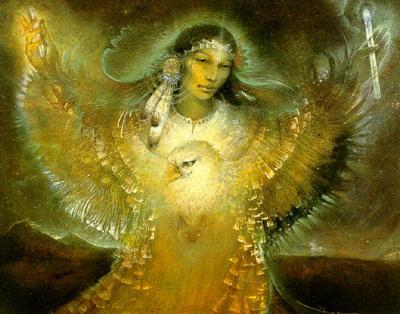 During her training to become a Medicine Woman, best-selling author Lynn Andrews is initiated into a secret society of women called the Sisterhood of the Shields where she comes to know the full ancient power of women as well as her own spiritual path.
Since most of us will not be initiated into a secret society of women, we can create a Sisterhood of wise and powerful women that inspire us and support us in our work. Here are some examples of wise and powerful women that are doing amazing things.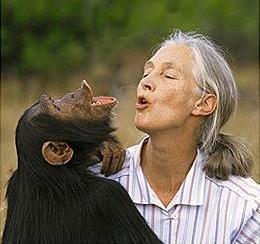 Jane Goodall
In 1977, Jane founded the Jane Goodall Institute for Wildlife Research, Education and Conservation to provide ongoing support for field research on wild chimpanzees. Today, the mission of the Jane Goodall Institute is to advance the power of individuals to take informed and compassionate action to improve the environment for all living things. The Institute is a leader in the effort to protect chimpanzees and their habitats and is widely recognized for establishing innovative community-centered conservation and development programs in Africa and the Roots & Shoots education program in more than 70 countries.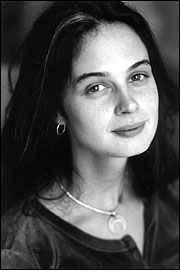 Julia Butterfly Hill
For 738 days forest activist Julia Butterfly Hill lived 180 feet high in the canopy of an ancient redwood tree to help make the world aware of the plight of ancient forests. Julia, with great help from steelworkers and environmentalists, successfully negotiated to permanently protect the tree and a nearly three-acre buffer zone. She came down to a world that recognized her as a heroine and powerful voice for the environment.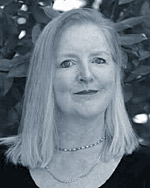 Carol Christ
Carol P. Christ is a pioneer in the study of Women and Religion and in the Goddess and Women's Spirituality movements. Her books transformed the way religion is understood and taught in North America and provided intellectual foundations for deeply held feelings about the meaning of changing life, the body, relationship, interconnection, and the need for female images of divine power. She directs Ariadne Institute for the Study of Myth and Ritual, offering Goddess Pilgrimages to Crete and a Sacred Journey in Greece. She has been active in feminist, peace, and environmental movements for decades.

Jean Shinoda Bolen
Jean Shinoda Bolen, M.D. is a psychiatrist, Professor of Psychiatry, an internationally known lecturer and author of nine books. She brings an emphasis on the question for meaning and the need for a spiritual dimension in life to all aspects of her work. She is an advocate for women, women's issues, and ethics in psychiatry. Her book "Urgent Message from Mother" was selected by Spirituality & Health magazine as the Best Women's Spirituality book of 2005.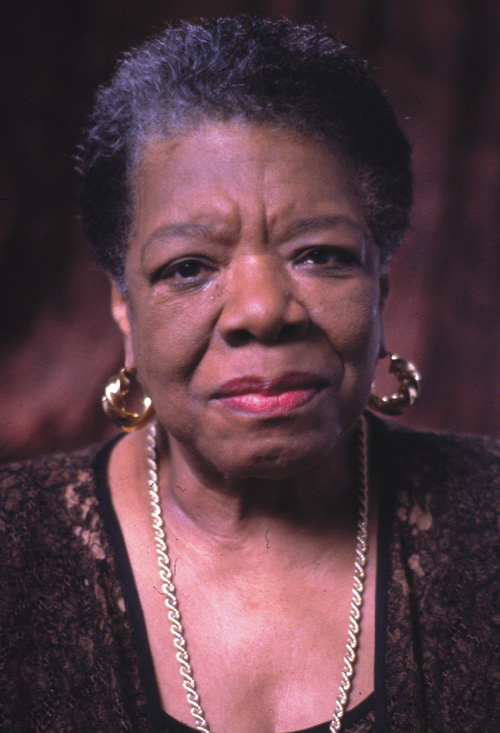 Maya Angelou
Dr. Maya Angelou is a remarkable Renaissance woman who is hailed as one of the great voices of contemporary literature. As a poet, educator, historian, best-selling author, actress, playwright, civil-rights activist, producer and director, she continues to travel the world, spreading her legendary wisdom. Within the rhythm of her poetry and elegance of her prose lies Angelou's unique power to help readers of every orientation span the lines of race and Angelou captivates audiences through the vigor and sheer beauty of her words and lyrics.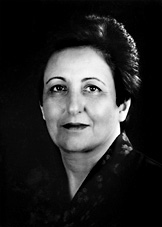 Shirin Ebadi
Shirin Ebadi is an Iranian lawyer, human rights activist and founder of the Association for Support of Children's Rights in Iran. On December 10, 2003, Ebadi was awarded the Nobel Peace Prize for her significant and pioneering efforts for democracy and human rights, especially for the rights of women and children. She is the first Iranian and the first Muslim woman to receive the prize.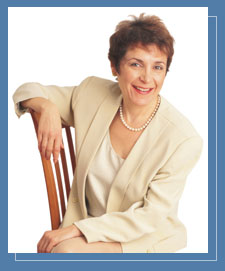 Caroline Myss
Caroline is dedicated to creating educational programs in the fields of human consciousness, spirituality and mysticism, health, energy medicine, and the science of medical intuition. In 2003, she established CMED, her own educational institute, which offers two programs, each running three courses per year, on Sacred Contracts and Mysticism. Caroline also maintains a rigorous international workshop and lecture schedule and continues a consultation practice as a medical intuitive with physicians, psychiatrists, psychologists, and other health practitioners.
Elena Avila
Renowned throughout the United States and Mexico as a Curandera, Elena Avila is an international speaker on the subject. She teaches in Mexico, Guatemala, Canada, Berlin, Spain, and England and was awarded the Martin de la Cruz Medal, and international honor for excellence in the practice and research on Curanderismo. Her book, "Woman who Glows in the Dark, A Curandera reveals Traditional Aztec Secrets of physical and Spiritual Health" is a National Bestseller.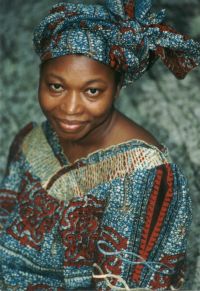 Sobonfu
Recognized by the village elders as possessing special gifts from birth, Sobonfu's destiny was foretold before her birth. Sobonfu whose name means "keeper of the rituals" travels the world on a healing mission sharing the rich spiritual life and culture of her native land Burkina Faso, which ranks as one of the world's poorest countries. Sobonfu has written two books which draw on rituals and practices involving community, birth, miscarriage and children.
Eve Ensler
Eve Ensler is the award-winning author of The Vagina Monologues and creator of V-day, a global movement to stop violence against women and girls. V-Day exists for no other reason than to stop violence against women (including rape, battery, incest, female genital mutilation (FGM), sexual slavery). In just seven years, it has raised more than $25 million and was named one of Worth magazine's "100 Best Charities" in 2001.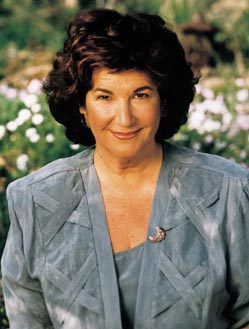 Candice Pert
Dr. Candace B. Pert, Ph.D. is an internationally recognized pharmacologist who has published over 250 scientific articles. Her earliest work as a researcher involved the discovery of opiate receptors. Her recent popular book, Molecules of Emotion, expounds on her research and theories. She holds a number of patents for modified peptides in the treatment of psoriasis, Alzheimer's disease, chronic fatigue syndrome, stroke and head trauma. One of these, peptide T, is currently undergoing research, in the United States, for the treatment of AIDS and neuroAIDS.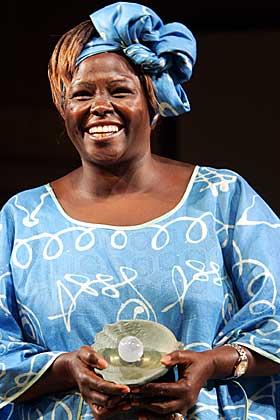 Wangari Muta Maathai
Wangari Muta Maathai was born in Nyeri, Kenya (Africa) in 1940. She was the first woman in East and Central Africa to earn a doctorate degree. She has assisted women in planting more than 20 million trees in order to conserve the environment and improve their quality of life. In December 2002, she was elected to parliament and appointed by the president as assistant minister for Environment in Kenya. She is internationally recognized for her persistent struggle for democracy, environmental conservation and women's rights.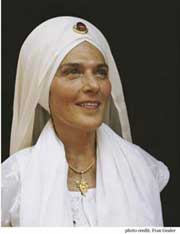 Gurmukh Kaur Khalsa
Gurmukh Kaur Khalsa is the cofounder and director of Golden Bridge Yoga Studio in Los Angeles and author of The Eight Human Talents. She was baptized in 1972 with the Sikh spiritual name, "Gurmukh," which in Sanskrit means "one who helps people across the world ocean." Students from around the world have sought her classes in Kundalini Yoga, meditation, and pre- and post-natal care. Gurmukh studied with Yogi Bhajan, the Sikh master who brought Kundalini Yoga to the West.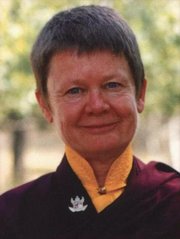 Pema Chodron
Ane Pema Chodron was as an elementary school teacher for many years in both New Mexico and California. While in her mid-thirties, Ane Pema traveled to the French Alps and encountered Lama Chime Rinpoche, with whom she studied for several years. She became a novice nun in 1974 and received the full ordination in the Chinese lineage of Buddhism in 1981 in Hong Kong. Ane Pema served as the director of Karma Dzong in Boulder, Colorado and Gampo Abbey in Nova Scotia. The success of her first two books made her something of a celebrity as a woman Buddhist teacher and as a specialist in the mahayana lojong teachings.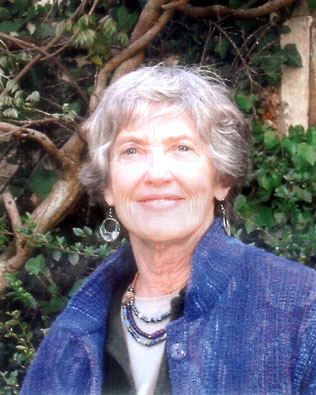 Joanna Macy
Joanna Macy, Ph.D. is a scholar of Buddhism, general systems theory, and deep ecology. She has written nine books and is also a leading voice in movements for peace, justice, and a safe environment. Over the past thirty years many thousands of people around the world have participated in Joanna's workshops and trainings. She teaches in several graduate schools in the San Francisco Bay Area, including the California Institute of Integral Studies and Naropa Oakland.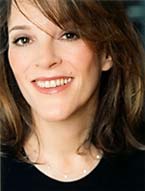 Marianne Williamson
Marianne Williamson is a spiritual activist, author, lecturer and founder of the The Peace Alliance, a grass roots campaign supporting legislation currently before Congress to establish a United States Department of Peace. Marianne founded the Centers for Living, an organization dedicated to providing home delivered care for people with life-threatening diseases and has participated in fund raising activities for charitable causes. As of 2006 HarperCollins had published eighteen of her works.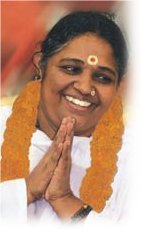 Amma
Amma (Mata Amritanandamayi) also known as India's "hugging saint mother" has inspired and started innumerable humanitarian services. She has earned international recognition for her outstanding contributions to the world community. She is recognized as an extraordinary spiritual leader by the United Nations and by the people all over the world. For the past 35 years Amma has dedicated her life to the uplifting of suffering humanity through the simplest of gestures – an embrace. In this intimate manner Amma had blessed and consoled more than 25 million people throughout the world.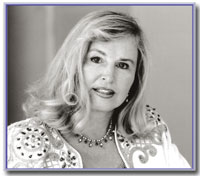 Barbara Brennan
Dr. Barbara Brennan is a world-renowned healer, teacher and former NASA physicist, and the best-selling author of three books. She has devoted the last 30 years to research and exploration of the Human Energy Field. She is also the founder and President of the Barbara Brennan School of Healing in the United States and the Barbara Brennan School of Healing Europe. She is also the founder of the Barbara Brennan Center for Research and Healing, a not-for-profit research organization.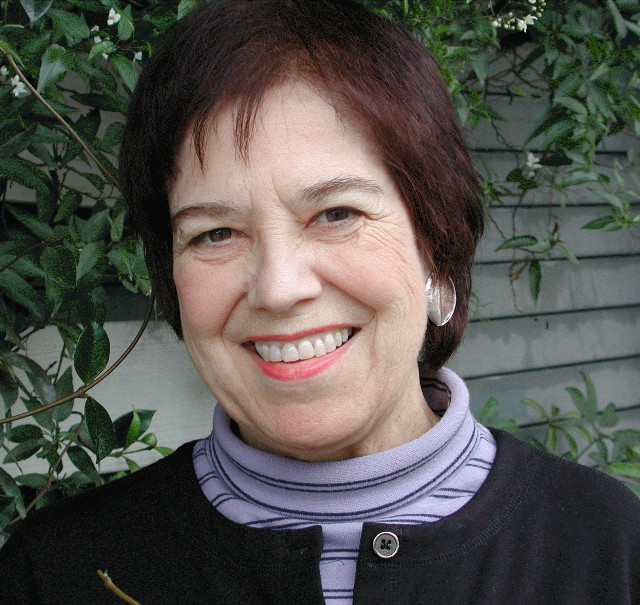 Angeles Arrien
Angeles Arrien is a cultural anthropologist, award-winning author, educator, and consultant to many organizations and businesses. She lectures and conducts workshops worldwide, bridging cultural anthropology, psychology, and comparative religions. Angeles is the President of the Foundation for Cross-Cultural Education and Research and her books have been translated into nine languages.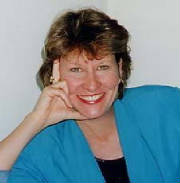 Marilyn Schlitz
Marilyn Schlitz, Ph.D. is Director of Research at the Institute of Noetic Sciences and Senior Scientist at the Complementary Medicine Research Institute at the California Pacific Medical Center. She has published numerous articles on psi research and psychophysiology, cross cultural healing, consciousness studies, and creativity and has lectured widely at sites including the United Nations and the Smithsonian Institution.