Gabrielle Pelicci, PhD, LMT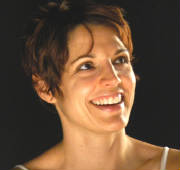 Gabrielle Pelicci, PhD, LMT is an energetic and inspirational person. She practices massage therapy, energy healing, transformational consulting and Kundalini yoga/meditation. Gabrielle helps you generate healing and achieve wholeness by teaching you to look at your life from a new perspective and surpass your self-imposed limitations. She encourages you to be the creative force in your own life so you can experience more joy, love and happiness. Gabrielle has a doctoral degree from the California Institute of Integral Studies, a master's degree from Columbia University and 1000 hours of training in holistic modalities. In addition, she has traveled to sacred sites in Asia, Africa, India, Mexico and Europe for self-education. Her spiritual name, Siri Kirn (pronounced "city kidden") means "God's Great Ray of Light."


Kristin Briscoe, PsyD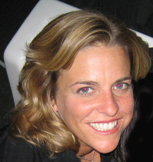 Dr. Krisitin Briscoe has extensive experience assisting individuals and groups on their spiritual and life's journey. Kristin has a natural and relaxed way of assessing your needs and employing a range of therapeutic techniques that are most suited for you. Kristin consciously and compassionately helps you reconnect to Self and and your spiritual truth. Some of the therapeutic modalities Kristin draws upon to assist you in your healing and integration process are: CBT (Cognitive Behavioral Therapy), Gestalt Therapy, Psychosenthesis, NLP (Neurolinguistic Programming), Guided Imagery, Yoga, Meditation and Mantra Practice, Mindfulness Training, Conscious Breathing, amd more. Kristin holds a Doctorate in Psychology, a Masters Degree in Spiritual Psychology, a Bachelor of Arts in Communicative Disorders and a Certification in Kundalini Yoga.